Customer Story – Plasmatreat UK
May 30th 2019
Plasmatreat UK are an environmentally friendly open-air plasma technology company. They focus on targeted surface treatment of all type of materials. We sat down with Ray Potgeiter, the Director of Plasmatreat UK and learnt how they got started, what they are currently working on, and how they are finding Culham Innovation Centre.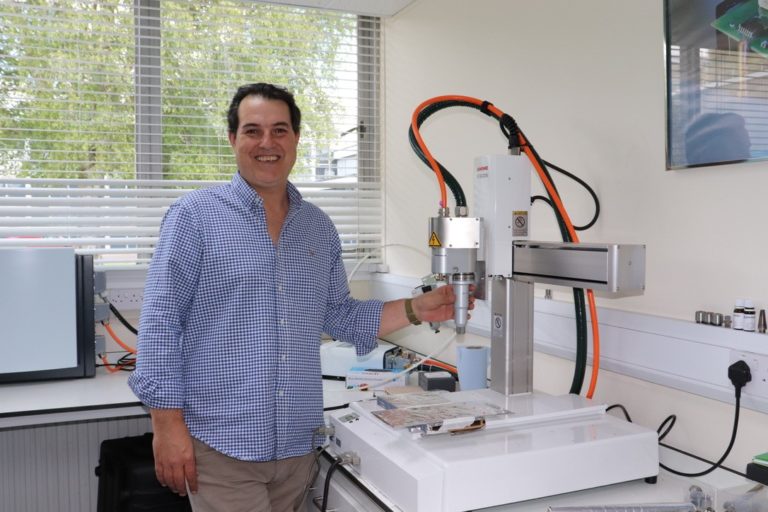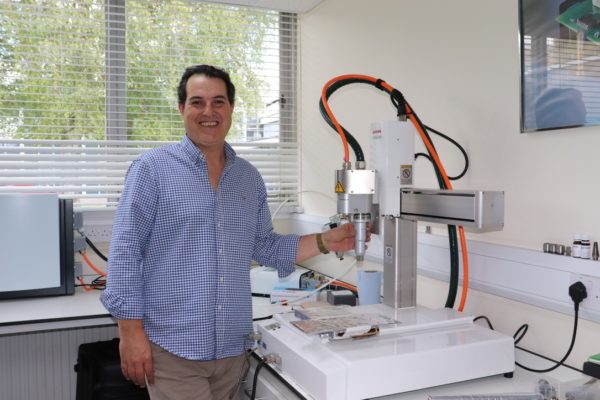 How did you work your way up to Director of Plasmatreat UK
The first contact I had with Plasmatreat UK was as a customer. I was working on a project that was developing a new type of spectacles and we needed a specific plasma for it. I got in touch with Graham, who was running Plasmatreat UK at the time and he provided me with what I needed, and I got the project completed. The second time I got in touch with Graham was about a project he invited me to join. This gave me the chance to learn about the business and also gave me the opportunity to take on the business when Graham retired 2 years later. It was such a great product and opportunity for me that I didn't need to think twice.
What are you working on at the moment?
We are currently working on a project involving Prophetic Eyes. This is a really rewarding project since we get to be involved with the Healthcare System. Our plasma technology on the prophetic eye reduces the amount of times a patient requires to go to hospital for appointments. It also increases the comfort to a patient and is much cleaner and easier to look after. The production time is also much quicker and so we can help produce a quicker turnaround time. All patients, from children to the elderly use the prophetic eye. Plasmatreat also work a lot with the automotive industry, mainly premium German brands. We do a lot for Bosh along with Medical devices through to packaging.
What do you like about the Culham Innovation centre?
Culham Innovation Centre has been great for providing us with Lab Space. We have everything that we require along with a bright fresh office space just based opposite our lab space. The community in the centre is engaging and we all chat about our businesses and learn from one another. It is a very friendly atmosphere. The centre team are helpful with a can-do attitude, especially with my deliveries as sometimes the machines we require get delivered to us on large pallets!
What projects, ambitions do you have for the future of the company?
Lots of projects with NDA's (Non-Disclosure Agreement) attached. We are also working closely with a client on electrical car components. A project with an airline manufacturer where we are working at coating large aircraft body parts. In the future we are looking to expand our UK team in line with the growth of our business, so we can fulfil all the exciting projects and our customer requirements.

More Case Studies
November 30th 2023
Customer Connection: CFS
Commonwealth Fusion Systems (CFS) is an American fusion power company founded in 2018 in Cambridge, Massachusetts after a spin-out from the Massachusetts Institute of Technology (MIT). We got the opportunity to speak with Anthony Hollingsworth, Principal Tritium Scientist at CFS, to find out more about their company and its ambitions […]
November 16th 2023
Customer Connection: Oxitec Ltd
Oxitec is the leading developer of biological solutions to control pests that transmit disease, destroy crops, and harm livestock. We got the opportunity to speak with Sanjay Basu, Molecular Biology Team Lead of Oxitec, to find out more about their experience at Culham Innovation Centre, and their company's plans for […]
November 2nd 2023
5 minutes with: Sigma Lithium
Sigma Lithium Ltd is an innovative company that is known widely for their invention of the 3D lithium anode material used for fast charging lithium batteries. We got the chance to have a chat with director and CEO Gleb Ivanov, discussing the material they manufacture, their experience at Culham Innovation […]