Customer Connection: Oxitec Ltd
November 16th 2023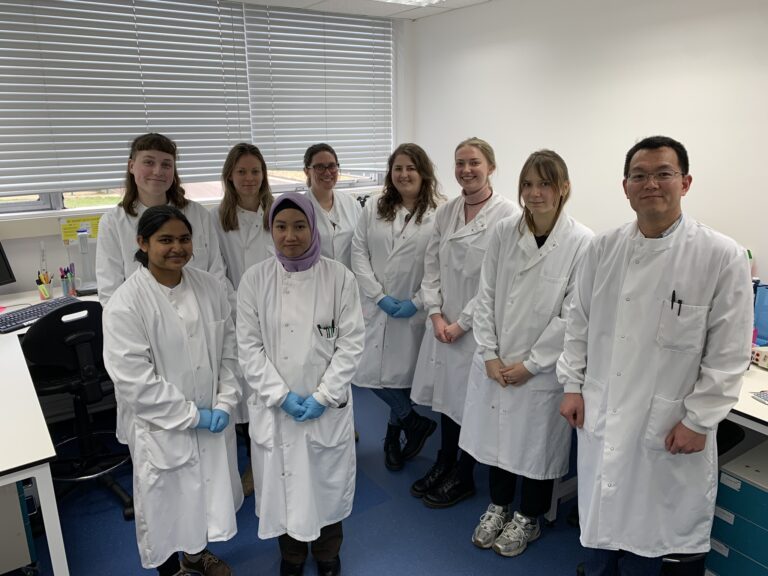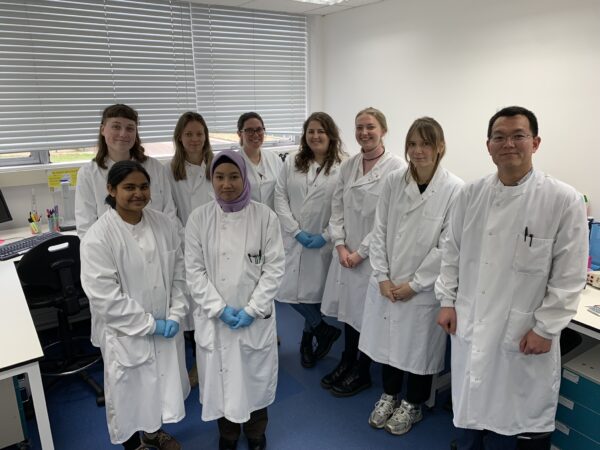 Oxitec is the leading developer of biological solutions to control pests that transmit disease, destroy crops, and harm livestock. We got the opportunity to speak with Sanjay Basu, Molecular Biology Team Lead of Oxitec, to find out more about their experience at Culham Innovation Centre, and their company's plans for the future.
What is your name and the name of your business?
Sanjay Basu, Molecular Biology Team Lead of Oxitec Ltd.
Can you tell me a bit about yourself?
I have been in the business of transgenic insects for just over 20 years. I used to work in academia and have just moved to Oxitec two years ago, it's the first biotech company I've worked for, and I now live local so it's easy to get to work.
What does your business do?
Oxitec works in close partnerships with governments, foundations, companies and communities around the world in order to develop and release the world's first safe, self-limiting technology to control pests that transmit diseases, destroy crops, and harm livestock. So this would be through sustainable and chemical-free means.
Do you like working for your business?
Yeah. Yeah, it's great, I enjoy it quite a bit.
What is your history at Culham Innovation centre?
We moved here in June 2022, so we've been here about a year and a half now. So far we've been enjoying getting to know the centre team and the other businesses in the building.
What aspect of the centre do you enjoy the most?
The centre has a lot of really nice perks, being on a secure site especially is very useful in our line of work. We also enjoy the utilities being included in the cost for the space, the centre team, and the networking opportunities between ourselves and the other businesses. The sense of community is very nice, it's good that we can chat with like-minded companies.
The flexibility of the space is another thing that we enjoy, being able to convert nine of the office spaces into small labs, which has been very beneficial to us.
Do you take advantage of our business support services?
Yes we've spoken to Wendy a number of times, and I have referred her help to other parts of our business.
What are the next steps for your business? Do you have a 5 year plan?
We plan to expand the programs that we're working on currently and we'll look for other insects and arthropods to work with. You can currently buy our just-add-water mosquito egg devices as a private citizen in Brazil, and we hope to expand that and open the U.S. market for our product.
More Case Studies
November 30th 2023
Customer Connection: CFS
Commonwealth Fusion Systems (CFS) is an American fusion power company founded in 2018 in Cambridge, Massachusetts after a spin-out from the Massachusetts Institute of Technology (MIT). We got the opportunity to speak with Anthony Hollingsworth, Principal Tritium Scientist at CFS, to find out more about their company and its ambitions […]
November 2nd 2023
5 minutes with: Sigma Lithium
Sigma Lithium Ltd is an innovative company that is known widely for their invention of the 3D lithium anode material used for fast charging lithium batteries. We got the chance to have a chat with director and CEO Gleb Ivanov, discussing the material they manufacture, their experience at Culham Innovation […]
October 19th 2023
5 minutes with: Oxford Sigma
Oxford Sigma is a company that works to tackle energy security and climate change by accelerating the commercialisation of fusion energy. We got the chance to talk with CEO and Co-Founder Jonathan Musgrove about their work in the fusion industry, their company history, and their ideals for the future. What […]