5 minutes with: Sigma Lithium
November 2nd 2023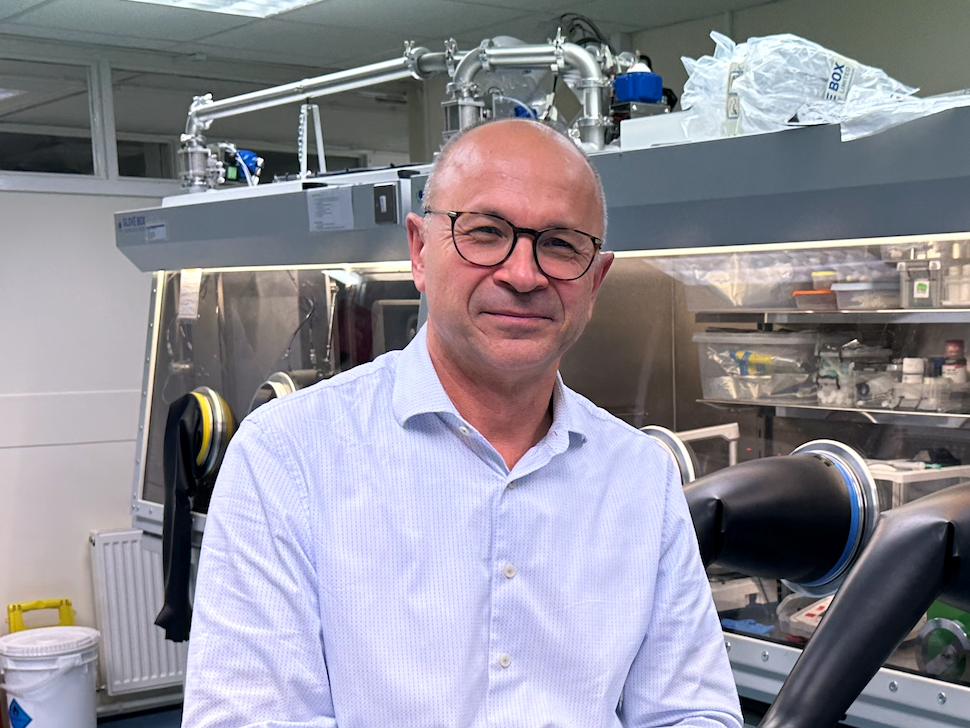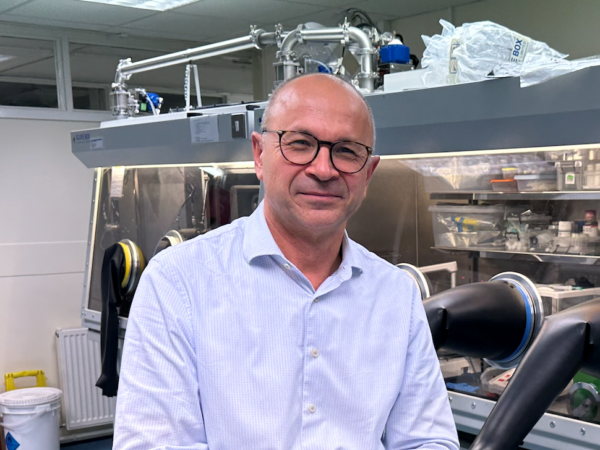 Sigma Lithium Ltd is an innovative company that is known widely for their invention of the 3D lithium anode material used for fast charging lithium batteries. We got the chance to have a chat with director and CEO Gleb Ivanov, discussing the material they manufacture, their experience at Culham Innovation Centre, and their history in the area.
What is your name the name of your business?
My name is Gleb Ivanov, I am the Director and CEO of Sigma Lithium Ltd.
What does your business do?
We create a new product, it's a material for a new generation of lithium-ion batteries which is critical to improve performance of any future lightweight high performance batteries in a number of applications, including electric vehicles.
Can you tell me a bit about yourself?
I founded the company approximately 5 years ago, previously I have had had two other ventures, and have realised that metallic lithium is a big challenge, but at the same time is the holy grail of electric vehicles if done correctly. The problem with metallic lithium is that it develops dendrites, and is known for its unsafety, however if you talk to any vehicle manufacturer they will tell you that it is this material that can ultimately deliver the desired performance, increasing mileage by 50% and providing a much quicker charging time.
Do you like working for your business?
Yes, of course!
How long have you been part of the community?
We started working here in 2018, but coupled with my previous company I've been here for a much longer time. We have two labs and an office here. The labs are great, they host everything we need to produce the material from raw material to processed material and eventually battery cells fit for testing and analysing.
What aspect of Culham Innovation Centre do you enjoy the most?
We really appreciate the support of the community, its location, its flexibility. The working environment is very friendly and proactive – the networking events are a highlight. The history of the centre and local area is also fascinating, having a strong pedigree in battery development.
Do you take advantage of our business support services?
We do, we speak to Wendy on a regular basis, she's made a few key introductions which have been extremely helpful.
What are the next steps for your business? Do you have a 5 year plan?
Of course, we're currently in a fundraising stage and are looking forward to future growth.
More Case Studies
November 30th 2023
Customer Connection: CFS
Commonwealth Fusion Systems (CFS) is an American fusion power company founded in 2018 in Cambridge, Massachusetts after a spin-out from the Massachusetts Institute of Technology (MIT). We got the opportunity to speak with Anthony Hollingsworth, Principal Tritium Scientist at CFS, to find out more about their company and its ambitions […]
November 16th 2023
Customer Connection: Oxitec Ltd
Oxitec is the leading developer of biological solutions to control pests that transmit disease, destroy crops, and harm livestock. We got the opportunity to speak with Sanjay Basu, Molecular Biology Team Lead of Oxitec, to find out more about their experience at Culham Innovation Centre, and their company's plans for […]
October 19th 2023
5 minutes with: Oxford Sigma
Oxford Sigma is a company that works to tackle energy security and climate change by accelerating the commercialisation of fusion energy. We got the chance to talk with CEO and Co-Founder Jonathan Musgrove about their work in the fusion industry, their company history, and their ideals for the future. What […]