Culham Innovation Centre celebrates 20th anniversary
February 12th 2021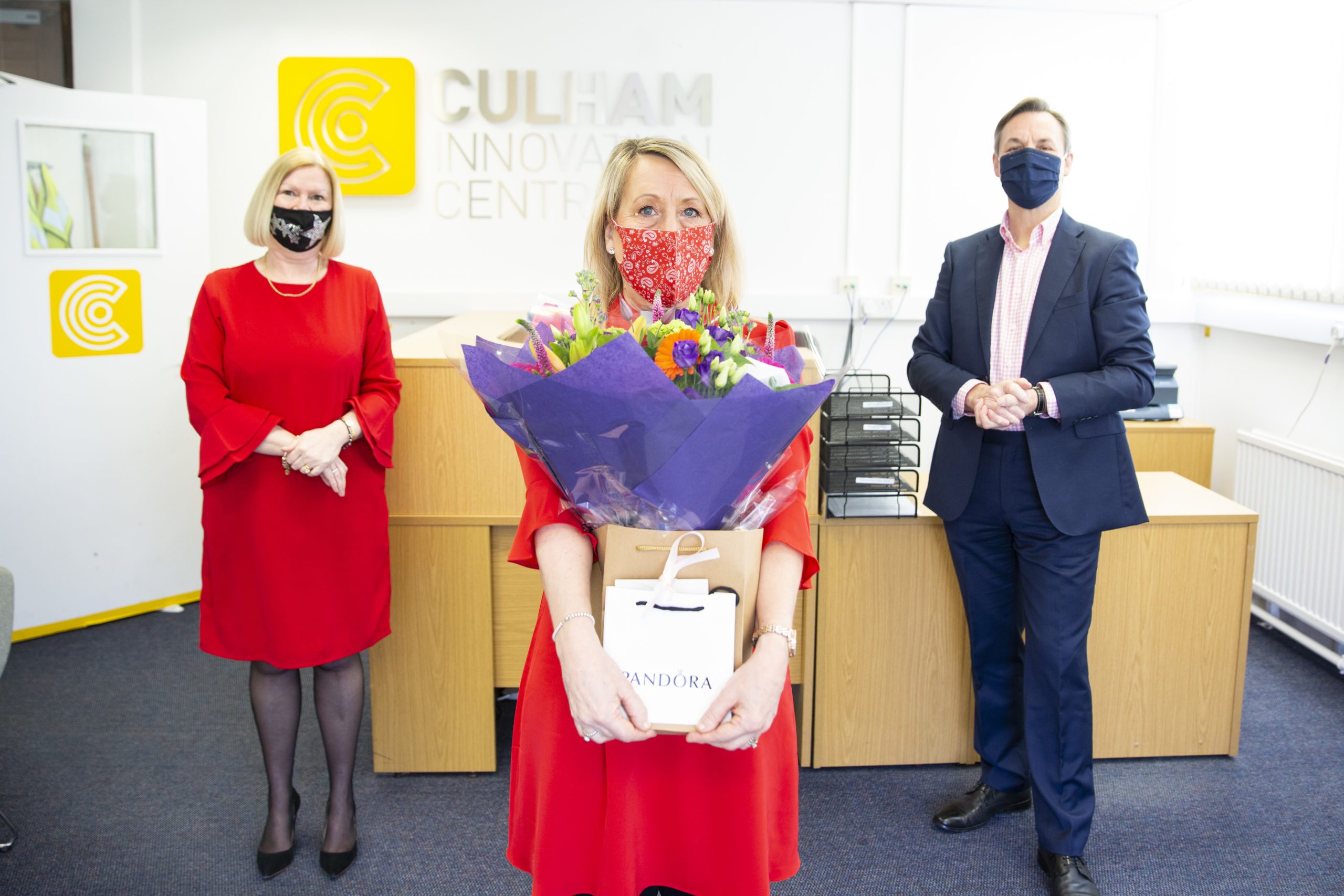 Today marks 20 years since Oxford Innovation first opened the doors of Culham Innovation Centre, which has supported over 200 businesses on their journey of growth including Reaction Engines, OXIS Energy, Tokamak Energy and Kaspersky.
Based at Culham Science Centre in Oxfordshire, the centre offers flexible workspace and a dynamic community for science and technology businesses, with a dedicated team on hand to help with day-to-day running and strategic decision making through to introductions to potential clients.
Wendy Tindsley, Innovation Director, Oxford Innovation, said: "I have seen embryonic companies with early stage technology concepts grow from tiny labs and offices into industry leaders.  The site is rapidly evolving, providing a rich ecosystem for companies in the centre and we are working on driving this interaction further."
One of the early Innovation Centre tenants was Reaction Engines, a global Aerospace Company now employing 200 staff across their offices at Culham Science Centre and Colorado, US.
Mark Wood, Chief Operating Officer at Reaction Engines, said "Culham Innovation Centre played a major role in our growth through its flexible office arrangements. The special technology package with the CCFE in the early days and the professional services which we relied on enabled us to interact with new companies and grow our network".
A key team member throughout the centre's history is Assistant Centre Manager, Karen Cooper, who is also celebrating her 20th year working for Oxford Innovation.  She said:
"Over the last 20 years, the centre has evolved to offer a combination of office, workshop and lab space with the addition of a gateway policy to encourage the development of likeminded businesses. However, something that won't ever change is the community – we are very close and have a great campus environment."
Culham Innovation Centre continues to open for businesses operating within current COVID-19 restrictions and has seen occupancy increase to 84% since the first lockdown last year, when occupancy reduced to 72%.
Businesses currently based at Culham Innovation Centre include those specialising in the development of medical devices to ensure precision needle targeting (Active Needle Technology), diagnostic solutions for COVID-19 and infectious diseases (GeneFirst) and smart hand hygiene using the Internet of Things to fight against the pandemic (Rufilla).
Shelley Furey, Centre Director, Culham Innovation Centre, said: "The Oxford Innovation team is extremely proud of the businesses we have supported over the last 20 years and are very much looking forward to the future. We will continue to offer excellent business support and unparalleled flexibility in a campus location that has the added benefit of 24/7 security. All important factors as we look to help businesses grow."
Karen Cooper (pictured) was presented with flowers and gift vouchers by Tim Smith, Deputy Managing Director of Oxford Innovation, to celebrate her 20th work anniversary. Further celebrations will take place later this year to mark 20 years of Culham Innovation Centre.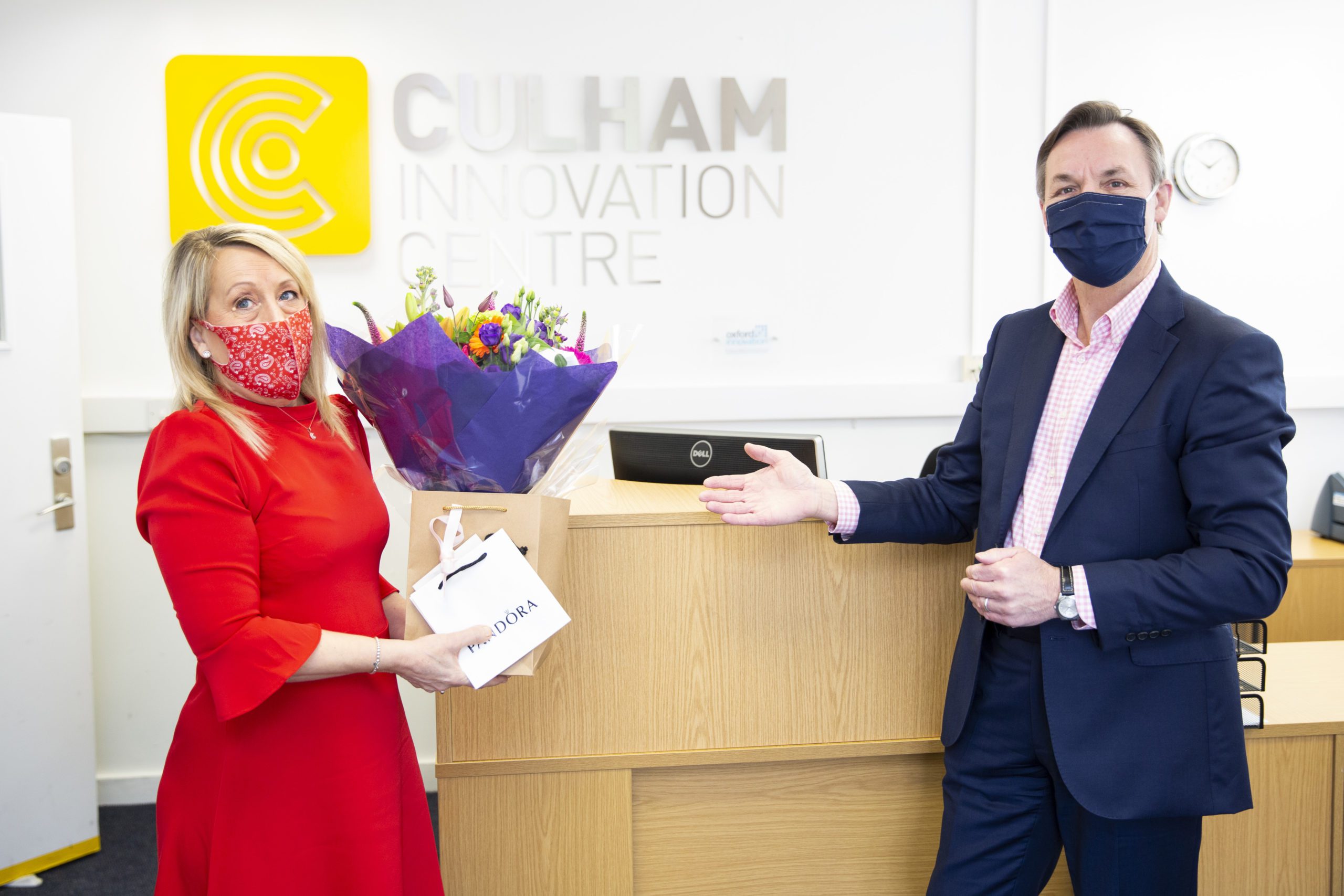 More
July 10th 2023
Active Needle -Shortlisted For Technology Innovator Of The Year
We're very proud of Culham Innovation Centre customers Active Needle Technology, who have been shortlisted for the "Technology Innovator of the Year" category of The Innovation Awards 2023 and will soon find out the results! Backed by Innovate UK, Make UK, NatWest, Institute of Directors (IoD), the West Midlands Combined […]
February 17th 2023
Culham Innovation Centre celebrates 22 years 
Shelley Furey, Culham Innovation Centre Director, said: "Over the last 22 years, we have supported over 200 businesses in biotech, high-tech engineering and fusion energy".
July 27th 2022
Keeping up with Plasmatreat's Growth
Plasmatreat is a manufacturer of Plasma equipment, which is used for surface preparation in many industrial manufacturing applications.