Greencore graduates from Culham IC
March 15th 2021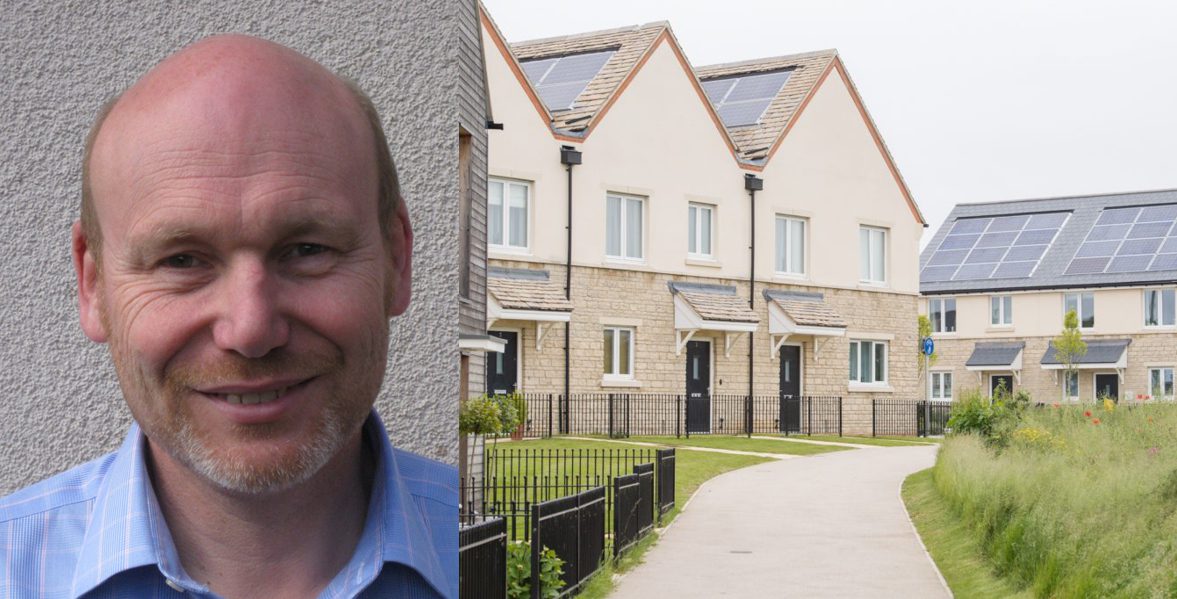 At Oxford Innovation our mission is to help small companies to flourish and grow.  Our workspaces are designed to flex around a business as they develop and are complemented by expert business support.
We do everything we can to accommodate companies' growth with the flexible nature of our premises, but eventually the time comes when they outgrow our services and need to move to bigger premises. It's always sad to say goodbye, however, in the case of our tenants, Greencore Construction, it's also a true celebration of success.
Greencore Construction was established in 2013 to build high-energy performance homes for self-builders and land owners in Oxfordshire.  Their mission is to make low carbon homes affordable to the masses and national house builders are now sitting up and taking notice.
I talked to Matt Price who joined the company in 2016 as Commercial Manager.  Matt came with great credentials, having previously worked for a timber-frame construction company.  He had experience of using Hempcrete, a composite of Hemp and Lime mortar, which has the dual benefits of providing excellent insulating properties, while also locking up Carbon Dioxide from the atmosphere.
Having started life as a property developer Greencore's business model changed over time to more that of a design & build company. Their newest project is Springfield Meadows, a 25-unit development of 9 affordable homes and 16 custom-builds on the outskirts of Southmoor, Oxfordshire. Greencore's unique BIOND system, a 21st century hemp-lime mortar construction panel, can deliver high performance homes at reasonable cost.
The company moved into Culham Innovation Centre in late 2016 with 2-full timers, but their rapid expansion resulted in 4 office moves in a 4-year period.  Their growth came as a consequence of the bigger projects they are taking on.  Currently the company develops 10 units per year, but moving on this will increase to 15 to 50 plus per year
The company had 11 employees in the office and 10 more on site.
As they expanded it was easy to move offices, sometimes just by opening interlinking doors into the next-door office.  To expand further would have meant distributing employees around the site, which wasn't an option they were keen on.
They put their success down to the fact that people are now caring more about climate change and buying in to the ethos of low-carbon homes, which Greencore can provide at a fraction more than a normal brick & block house.
Many features ensure cutting edge energy efficiency.  For example, there are no radiators needed in 1st floor bedrooms because of a mechanical heat recovery system which takes warm air from the kitchen and bathroom areas and distributes it into the bedrooms.  Insulation is enhanced because foundations are not built directly into the ground but on a raft, which is wrapped in insulating material.  There is extensive use of renewable energy sources and energy saving community initiatives such as community car pools.  All these features mean that Greencore buildings are carbon negative, i.e. they are taking CO2 out of the atmosphere as opposed to traditional developments which have a large carbon footprint; with the average UK house taking over 50 tonnes CO2 to build.
The company feels that there is enough of a local market to generate significant growth. Currently they are spreading along the A420, Faringdon to Oxford Corridor, with further growth coming from franchising their BIOND system.
Greencore have recently left Culham Innovation Centre & have moved to new premises, which will serve their current purposes well but watch this space! Given their rate of growth, they could well outgrow those premises too.
Here at Oxford Innovation we will miss them all; it's sad to see people you've worked well with move away, but we are thrilled that the company is doing so well and that we've had a tiny part in supporting their growth.  We wish them the very best of luck.
PS If you'd like to hear a happy customer describe what it is like to live in a property constructed by Greencore, then listen to this podcast with Evan Davies from The Bottom Line
More
July 10th 2023
Active Needle -Shortlisted For Technology Innovator Of The Year
We're very proud of Culham Innovation Centre customers Active Needle Technology, who have been shortlisted for the "Technology Innovator of the Year" category of The Innovation Awards 2023 and will soon find out the results! Backed by Innovate UK, Make UK, NatWest, Institute of Directors (IoD), the West Midlands Combined […]
February 17th 2023
Culham Innovation Centre celebrates 22 years 
Shelley Furey, Culham Innovation Centre Director, said: "Over the last 22 years, we have supported over 200 businesses in biotech, high-tech engineering and fusion energy".
July 27th 2022
Keeping up with Plasmatreat's Growth
Plasmatreat is a manufacturer of Plasma equipment, which is used for surface preparation in many industrial manufacturing applications.