Culham Innovation Centre celebrates 22 years 
at the heart of cutting-edge biotech, high-tech and fusion energy
February 17th 2023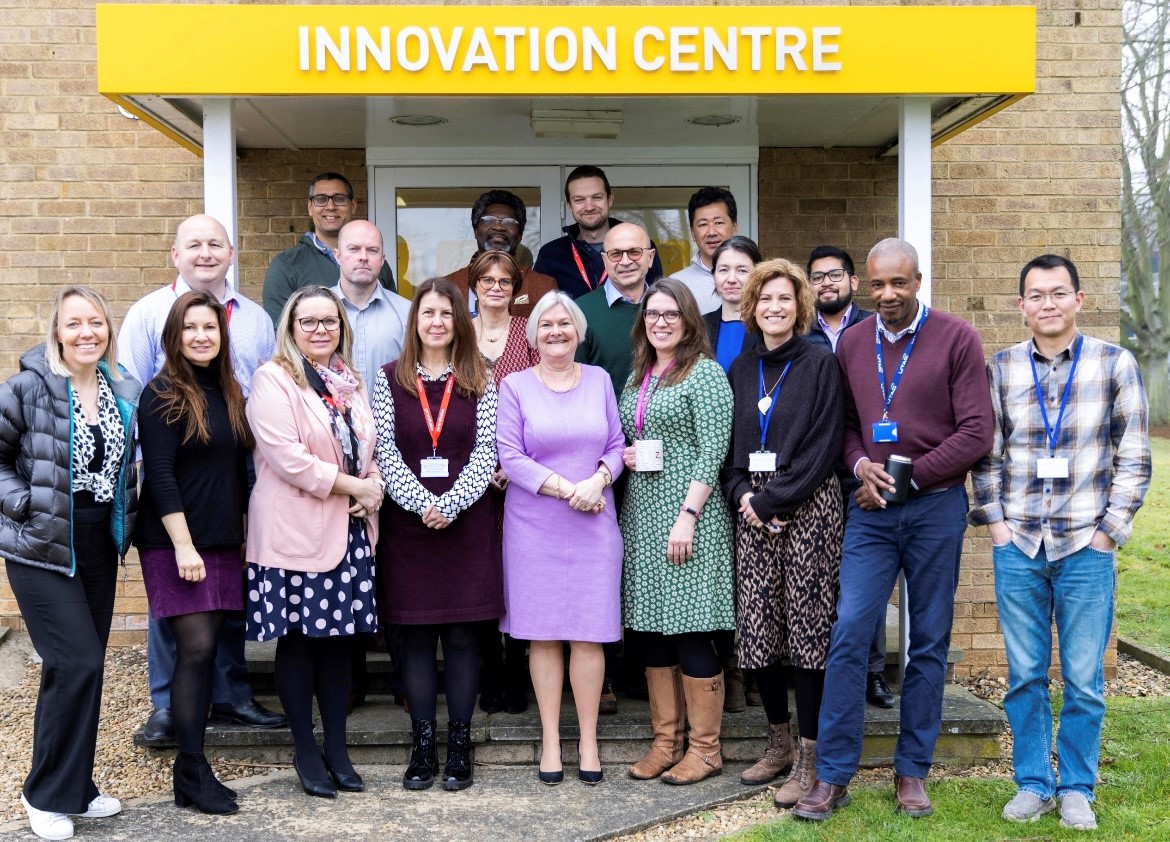 As we celebrate 22 years of providing flexible workspace for innovators in the science sector, it was also an ideal opportunity to take a step back and reflect on our contribution to cutting-edge technology that is helping to deliver potentially world-changing solutions.
In fact, since we first opened in February 2001, we have played a key role in incubating and supporting innovative companies on their growth journeys. One of our first clients and significant successful spin-outs was Reaction Engines, who pioneer high-speed flight, space access and sustainable technologies and have gone on to employ over 250 staff across their offices at Culham Campus and Denver, Colorado, US.
Shelley Furey, Culham Innovation Centre Director, said: "Over the last 22 years, we have supported over 200 businesses in biotech, high-tech engineering and fusion energy. Being based within the United Kingdom Atomic Energy Authority's (UKAEA) Culham Campus, means that we are also at the heart of fusion technology developments, with First Light Fusion, General Fusion and now Tokamak planning on building fusion facilities at UKAEA's  Culham campus."
Tokamak Energy were initially based at the Innovation Centre, and General Fusion currently have a satellite office space at the centre whilst they await their new building on the campus.  We're so proud to be able to play a key role in providing office and lab space for the fusion supply chain and provide incubator space where the young technologies can develop and contribute to fusion technology in the future.
General Fusion's Senior Vice President, Technology Delivery, Michael Cappello explains: "We are thrilled to be based in the Culham Innovation Centre, which places us at the heart of a thriving fusion community. Our close proximity to our fusion demonstration site, set to break ground this year, gives us unmatched access to the largest concentration of fusion-based expertise and suppliers in the UK."
Fusion energy has great potential to deliver safe, sustainable, low carbon energy for generations to come and is based on the same processes that power the sun and stars. "With more and more companies taking an interest in fusion, Culham Innovation Centre provides an ideal place to be located. Its role becomes ever more vital as the fusion ecosystem grows," says Valerie Jamieson, UKAEA's development manager for The Fusion Cluster.
Technologies benefiting from fusion R&D include robotics, computing, and artificial intelligence and applications for these technologies are expected in other fields, such as space exploration, mining, healthcare, and transport.  The Innovation Centre is also home to clients including sensor companies, an automated testing company, as well as a battery technology company, with all companies at the centre benefitting from community collaborations on Campus.
Innovation Director, Wendy Tindsley, explains: "Some great opportunities for companies based at the Innovation Centre have come from connecting and collaborating with UKAEA and making the innovation centre a strong contributor to what's happening at the Campus." She added: "It's great that as a relatively small centre, Culham Innovation Centre is helping to deliver potentially world-changing technologies."
Celebrations to mark the 22nd year anniversary included coffee and cake and an opportunity for businesses past and present to reflect on their experience at the Centre. A great time was had by all and now we look forward to seeing the growth journeys of our clients over the next few years. It's a really exciting time to be here at the Centre.
You can find out more about our current available space here.
More
July 10th 2023
Active Needle -Shortlisted For Technology Innovator Of The Year
We're very proud of Culham Innovation Centre customers Active Needle Technology, who have been shortlisted for the "Technology Innovator of the Year" category of The Innovation Awards 2023 and will soon find out the results! Backed by Innovate UK, Make UK, NatWest, Institute of Directors (IoD), the West Midlands Combined […]
July 27th 2022
Keeping up with Plasmatreat's Growth
Plasmatreat is a manufacturer of Plasma equipment, which is used for surface preparation in many industrial manufacturing applications.
October 13th 2021
Sense Biodetection moves on to pastures new
You might think that, as a company that provides office and lab space, we would be pretty upset to lose a customer.  Well, in many ways we are – we work very closely together, build strong relationships and it feels like losing a member of the family.