Active Needle -Shortlisted For Technology Innovator Of The Year
The Innovation Awards -2023
July 10th 2023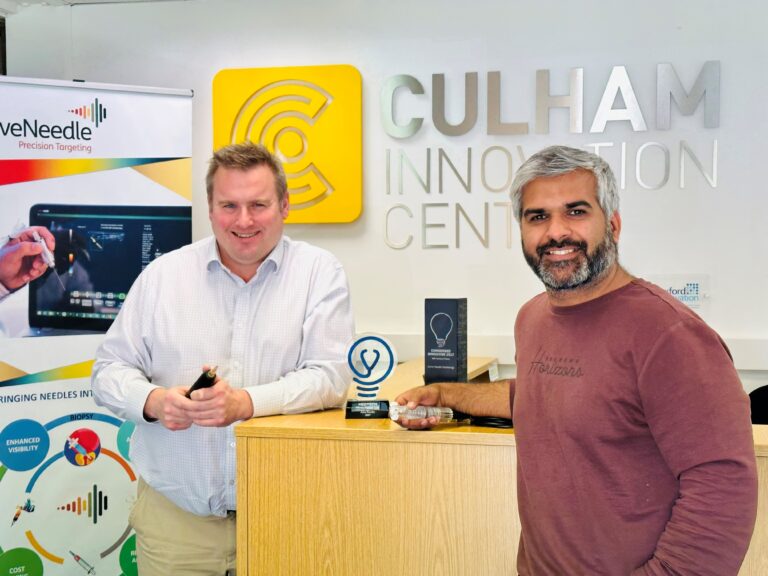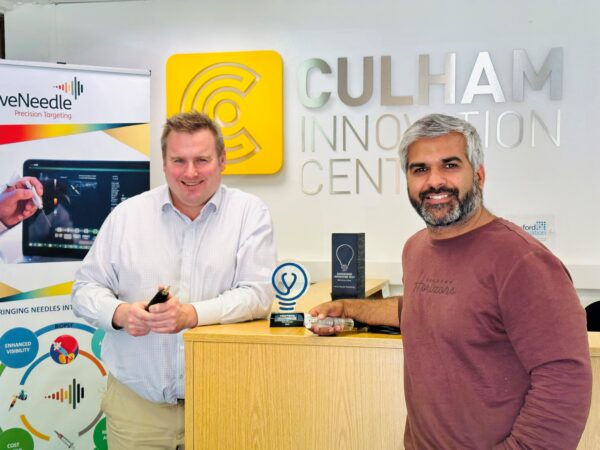 We're very proud of Culham Innovation Centre customers Active Needle Technology, who have been shortlisted for the "Technology Innovator of the Year" category of The Innovation Awards 2023 and will soon find out the results!
Backed by Innovate UK, Make UK, NatWest, Institute of Directors (IoD), the West Midlands Combined Authority, Aston University, Birmingham City University and others, the Innovation Awards recognise, celebrate, and reward the businesses, organisations and individuals who are dedicated to innovation.
Active Needle is an early-stage innovative company which has a proprietary medical device platform technology for the accurate imaging and placement of biopsy and other needles in tumours, representing a significant improvement over currently available technologies and benefiting patients, clinicians, and health-care providers.
However, since starting at Culham IC in 2016 it has become apparent that the technology they are developing has a growing number of applications.
Having started life as an ultra-sound guided needle which overcomes the problem of biopsy needle visibility and guidance, the team discovered that the ultra-sonic vibration of the needle spreads drugs much more effectively than a static needle when directly delivered to a tumour.  It has now gained lab verified proof of its ability to deliver clinically significant improvements in intra-tumoural drug dispersion.
While the phrase "low dead space" injection may have no significance to most of us, it is the quantity of fluid that remains in a syringe after use, and which is never fully expelled.  This has little significance when injecting cheaper compounds like vaccines, but when it comes to treatments that cost thousands and to precious drugs in development, it becomes highly significant.  The Active Needle has been shown to reduce the amount of dead space by up to 98% in pre-clinical research.  Saving fractions of a ml per each time can lead to 10's thousands of pounds saved every study!
The team discovered that ultra-sonic vibration of needles reduces their penetration forces, resulting in less trauma and therefore less pain and now the company has made an interesting pivot to providing an ultrasonic tattoo device.
So many uses for a needle that vibrates at 50 kHz and less than 1000th mm!  We wish them the very best of luck in the finals and of course if we were judging they would certainly be winners!
More
February 17th 2023
Culham Innovation Centre celebrates 22 years 
Shelley Furey, Culham Innovation Centre Director, said: "Over the last 22 years, we have supported over 200 businesses in biotech, high-tech engineering and fusion energy".
July 27th 2022
Keeping up with Plasmatreat's Growth
Plasmatreat is a manufacturer of Plasma equipment, which is used for surface preparation in many industrial manufacturing applications.
October 13th 2021
Sense Biodetection moves on to pastures new
You might think that, as a company that provides office and lab space, we would be pretty upset to lose a customer.  Well, in many ways we are – we work very closely together, build strong relationships and it feels like losing a member of the family.