5 minutes with: Oxford Sigma
October 19th 2023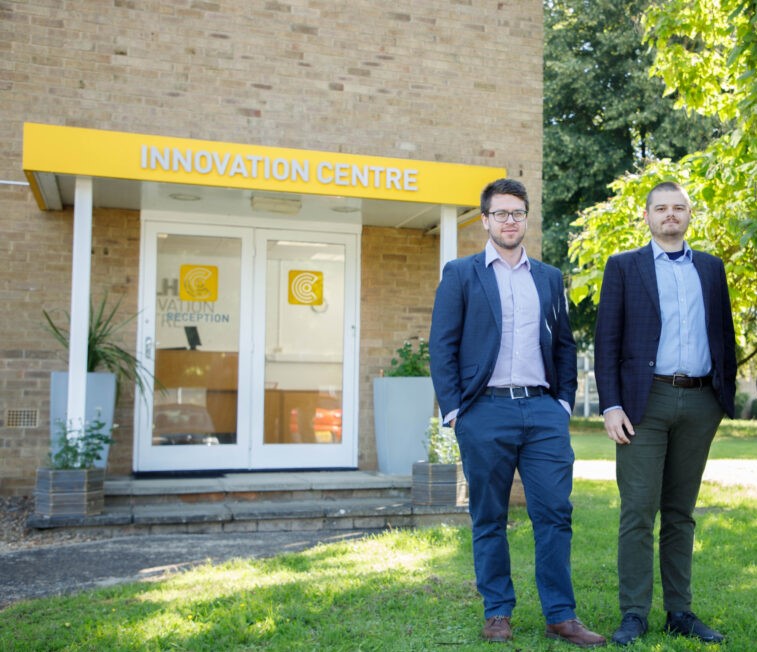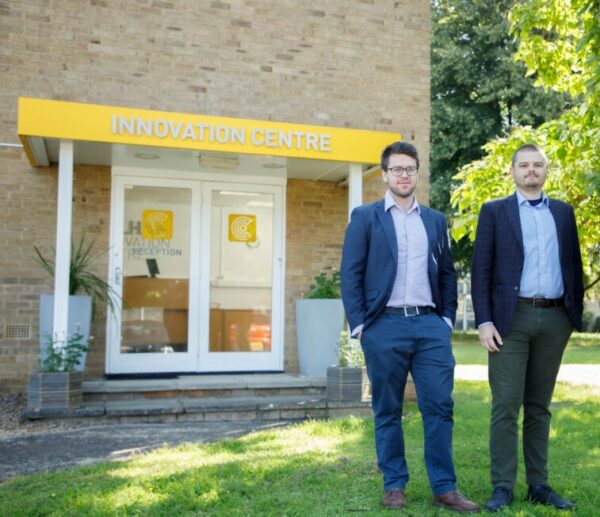 Oxford Sigma is a company that works to tackle energy security and climate change by accelerating the commercialisation of fusion energy. We got the chance to talk with CEO and Co-Founder Jonathan Musgrove about their work in the fusion industry, their company history, and their ideals for the future.
What is your name and the name of your business?
Jonathan Musgrove, CEO and Co-Founder of Oxford Sigma
Can you tell me a bit about yourself?
I co-founded the company with Dr. Thomas Davis back in 2019, we saw that there was a gap in the market to fill with materials and manufacturing expertise in the fusion space. Thomas was doing his PhD at Oxford, I was working in engineering consultancy so we joined forces at the time – so here we are four and a half years later running Oxford Sigma. In my own background I did chemical engineering at Birmingham, and I've also worked in the nuclear industry in safety and regulatory roles.
What does your business do?
In general we provide materials and manufacturing solutions and we develop technology for fusion. We also design solutions and provide strategic support services to both the fusion sector as well as the wider industry.
Do you like working for your business?
Yeah it's great! I do a lot less technical work than I used to, because I'm running the business, but it's great to get people who actually solve interesting challenges in fusion on board. Especially in the Oxfordshire area you get lots of bright, enthusiastic talent who come from the Universities looking to make a difference in the industry.
How long have you been part of the community?
We've only just moved in actually, but we've worked with the UKAEA for a good couple of years now, and prior to that people that have done their PhDs through UKAEA so it was only a matter of time that we got an office here as it's very close to their operations, especially their engineering facilities.
What aspect of Culham Innovation Centre do you enjoy the most?
The reception staff, Hayley, is top-notch. She's always on the ball when something needs doing.
Do you take advantage of our business support services?
I've been speaking to Wendy for quite a few years now, she's great, she introduces you to new people and brings together lots of small businesses to help them form partnerships.
What are the next steps for your business? Do you have a 5 year plan?
We definitely do have a five year plan, yes, we're looking at really taking our technology to the next level. We've got a lot of things in the pipeline, continuing to partner with multiple fusion institutions globally, expanding into the US, and of course continuing to hire new, ambitious staff.
More Case Studies
November 30th 2023
Customer Connection: CFS
Commonwealth Fusion Systems (CFS) is an American fusion power company founded in 2018 in Cambridge, Massachusetts after a spin-out from the Massachusetts Institute of Technology (MIT). We got the opportunity to speak with Anthony Hollingsworth, Principal Tritium Scientist at CFS, to find out more about their company and its ambitions […]
November 16th 2023
Customer Connection: Oxitec Ltd
Oxitec is the leading developer of biological solutions to control pests that transmit disease, destroy crops, and harm livestock. We got the opportunity to speak with Sanjay Basu, Molecular Biology Team Lead of Oxitec, to find out more about their experience at Culham Innovation Centre, and their company's plans for […]
November 2nd 2023
5 minutes with: Sigma Lithium
Sigma Lithium Ltd is an innovative company that is known widely for their invention of the 3D lithium anode material used for fast charging lithium batteries. We got the chance to have a chat with director and CEO Gleb Ivanov, discussing the material they manufacture, their experience at Culham Innovation […]